Road Action Comedy
The feud, the hunt for the good guys and the security duo that goes overboard with bad luck.
An adventure on wheels. A wealthy family-owned major corporation has internal problems as someone is selling fake material and trying to sell a trade secret to a competitor for $15 million.
Gabriel, the disgraced son of the company president, has just got back on his parents' good side and travels with his family to his uncle's legendary fantasy party. The party, with opulent costumes, is a mix of industry, art and VIP party, with a bit of charity thrown in. Gabriel and his wife decide to travel by car rather than take the plane. Before the children grow up, they want to have a bit of adventure together with them. And yes, they will!
The executive assistant, Naina, who apparently figured out the secret, has disappeared. The uncle hires Bob and Dan, two of his security guards, to look for her.
Naina was playing an online game when she disappeared, and Bob and Dan trying to find the fellow players to see if they know what happened to her.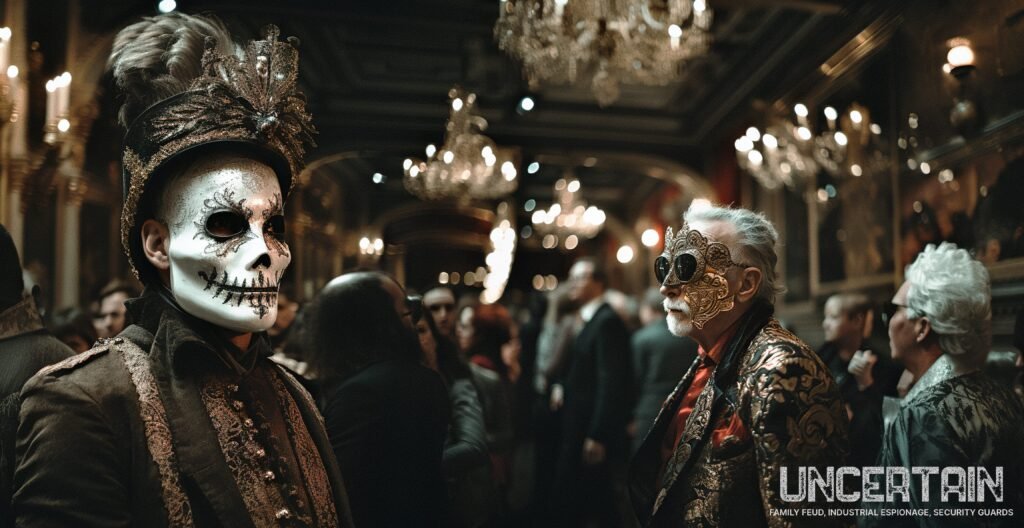 Bob and Dan find James, one of the online players. The uncle is thrilled and orders the two to bring James to him. However, James jumps out of the car while driving and dies.
What did Naina tell the online players?
Bob receives a new call asking him to find all the players and bring them to a location near the party. One of them is the son of Gabriel….
100 minutes of pure entertainment.