Production References
Below are the TV shows we are happy to have been part of the production in Dubai.
Need help to produce a show in Dubai? Check in with our production and service team!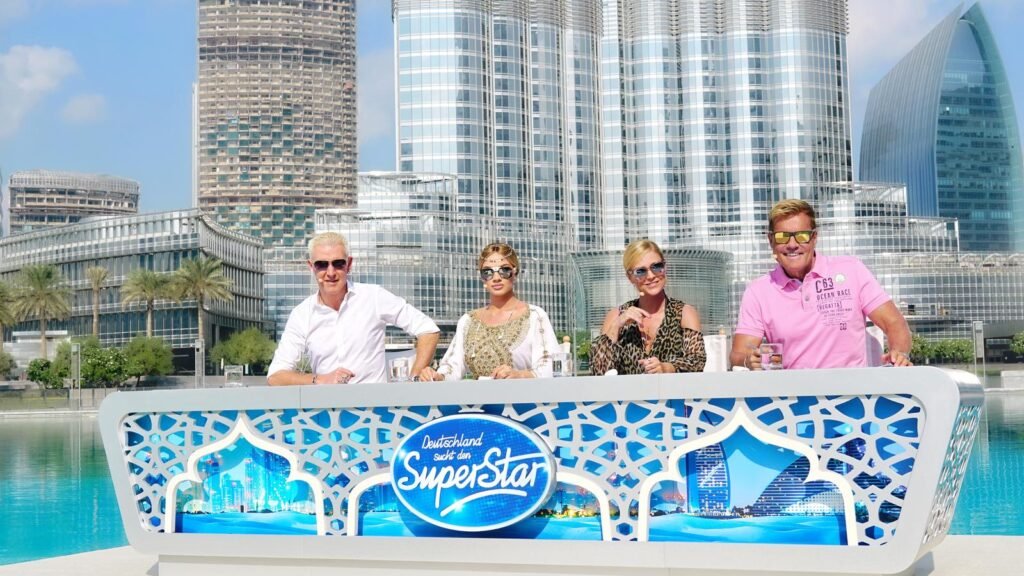 RTL – DEUTSCHAND SUCHT DEN SUPERSTAR
Deutschland sucht den Superstar (DSDS ) "Germany is looking for the Superstar" is a German realitytalent show. Part of the Idol franchise, it was created by British media mogul Simon Fuller as a spin-off from the British show Pop Idol, of which two series were broadcast between the years of 2001 and 2003. Debuting to mediocre ratings in November 2002 on the RTL network, the show has since become one of the most successful shows on German television.
NETGEO – YEARS OF LIVING DANGEROUSLY
Years of Living Dangerously is an American documentary television series, spread over two seasons, focusing on climate change. The first season, consisting of nine episodes, was broadcast on Showtime in 2014. The second season, consisting of eight episodes, was broadcast on the National Geographic Channel in 2016. Executive producers included James Cameron, Arnold Schwarzenegger, and series creators Joel Bach and David Gelber (formerly of 60 Minutes).[1]Joseph Romm and Heidi Cullen were the chief science advisors.[2] The series won an Emmy Award as Outstanding Documentary or Nonfiction Series.
PRO7 – GALILEO X-PLORER
Galileo is a German television program series produced and broadcast on ProSieben television network. It is also sold to broadcasters in other countries (namely Russia).
The first show was broadcast in 1998, and is now stored in the Arctic World Archive in Svalbard, Norway, after being transferred to special film created by Piql.
Galileo has also a YouTube channel which has more than 3 million subscribers as of September 2020. Former German national rugby player Aiman Abdallah is one of the presenters.
VOX – GOODBYE DEUTSCHLAND
Each episode features one to four emigrant family/s and documents the entire emigration process. Some episodes also feature emigrants who have already been living in another country for years. Occasionally, the emigration of well-known people is also accompanied.
Need help to produce a show in Dubai?
How to get a FILMING PERMIT in Dubai or UAE?
Check in with our production and service team!

mail to production@rkp.ae
VOX – FULL HOUSE FAMILIE XXL
An extra-large family often means extra-large challenges! The docu-soap "Full House – Familie XXL" accompanies families with five to eight children who have one thing in common: They love their colorful, turbulent lives.
RTL II – DIE GEISSENS
"The Geissens" are Germany's most dazzling and best-known millionaire family! For over 11 years, self-made man "Rooobert", his lively wife Carmen and daughters Davina and Shania have been getting into one glamorous adventure after another in their TV series. "Die Geissens" are cult!
RTL II – GRIP DAS MOTORMAGAZIN
"Grip – Das Motormagazin": That's fun with cars, concentrated engine expertise and maximum authenticity. The new magazine provides information on everything that happens between the front and rear axles. Driving a car means mobility. That's why presenter Matthias Malmedie is always right on the scene as a reporter and vehicle tester.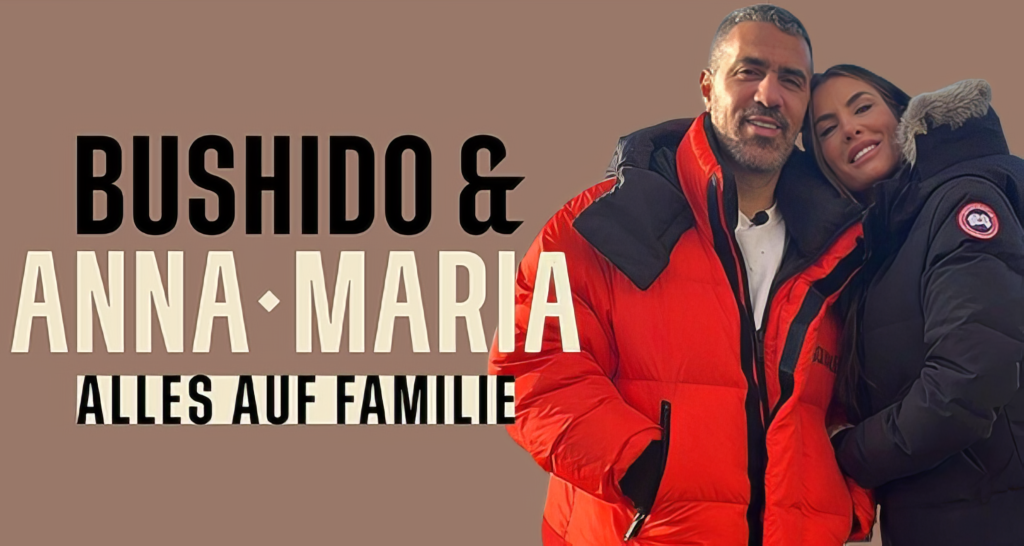 RTL – BUSHIDO & ANNA – MARIA, ALLES AUF FAMILIE
The four-part docu-soap "Bushido & Anna-Maria – Alles auf Familie" shows the well-known rapper and his family planning and carrying out a new phase in their lives. Due to his controversies with clan leader Arafat Abou-Chaker, Bushido, his wife Anna-Maria and their eight children lived under police protection for several years. Now they have planned to emigrate to Dubai – a step that must be meticulously prepared.
Need help to produce a show in Dubai?
How to get a FILMING PERMIT in Dubai or UAE?
Find great locations in UAE?
Check in with our production and service team!

mail to production@rkp.ae